Enjoy the Jigokumushi Cuisine
Guests can enjoy Jigokumushi meals, cooked with hot spring steam. For centuries, people have been using the naturally hot steam for cooking food. So called "Hell Steam Cuisine" the cuisine is simple and healthy due to its gentle, additive-free cooking method. You can steam the food by using this method free of charge. 
Please Bring Your Own Food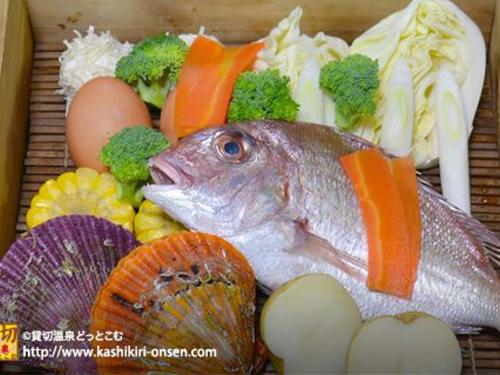 There is no kitchen, so the ingredient need to be already cut.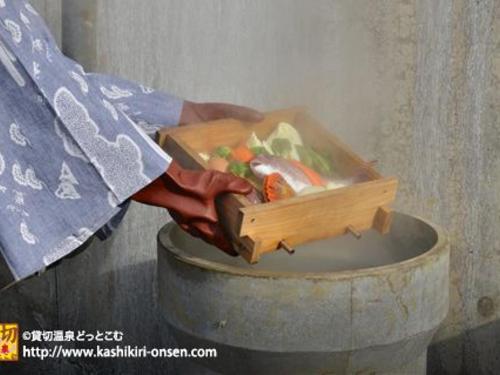 At the front desk, they will give you the wood basket and gloves. Please ask at the front desk when you need them.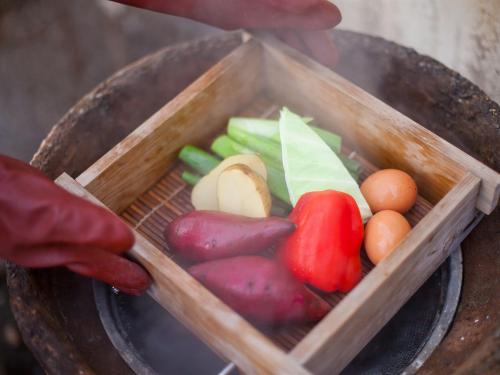 Set the food into the Jigokumushi cauldron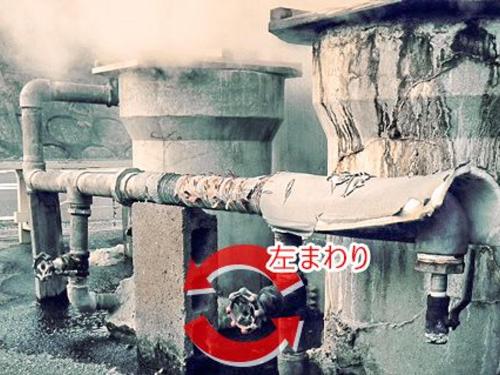 Turn the valve to the left.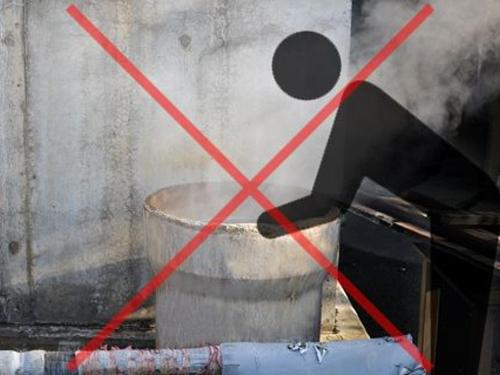 Never look into the cauldron. You will get burned.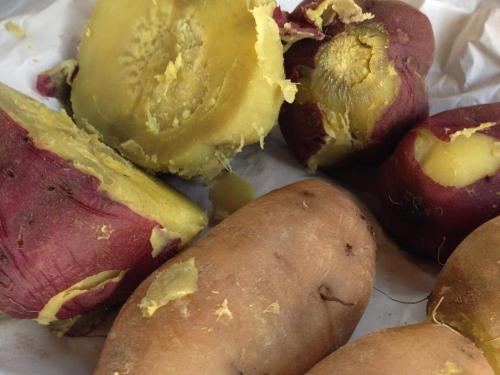 Estimated time: Potatoes 20min, Eggs 8min, Green vegetable 2min, Red Snapper(fish) 15min.