Dinner Cuisine
There are multi-course dinner featuring seasonal Japanese and Western dishes. 
(Pictures are example, it may change with season.)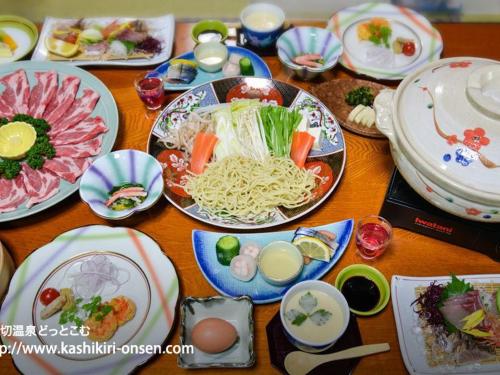 SHABUSHABU COURSE

*Shabu-shuabu is a hot pot. Soak raw and sliced meat of beef in hot water and eat the meat with a sauce and vegetable boiled in the pot.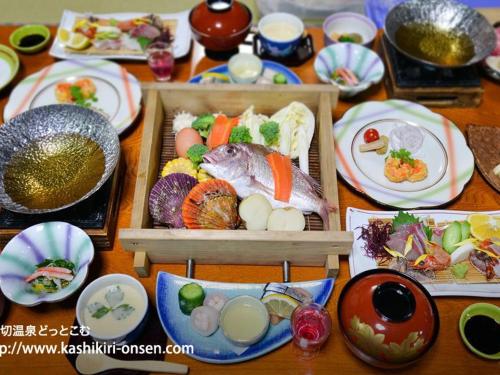 JIGOKUMUSHI COURSE 

*Jigokumushi meal which is cooked with hot spring steam. Beppu is famous for this cooked method. 
Breakfast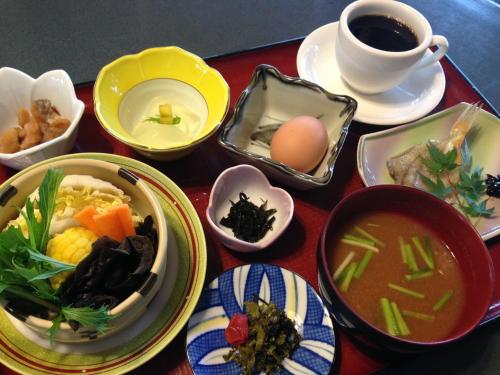 The break fast provides at the dining space. The guests can enjoy Jigokumushi eggs, which are cooked with hot spring steam, for breakfast. (You can smell bit of sulfur.) 
After the meal, there are complimentary coffes service as well.